New Jersey Frame Shop For Custom Picture Framing
If you are searching Google for Frame shop near me and need custom picture frames ModernMemoryDesign.com is your picture frame shop for your home wall decor to frame your photos, posters, art prints or canvas
New Jersey Frame shop serving custom framing for any home in Tri State Area. We are your Frame Shop NYC that is near you and deliver to your door step in fast time at affordable custom picture frame pricing. Our picture frame prices are very affordable as we work to provide outstanding value to each frame for your home decor.
Quality & customer service is our key focus to be New Jersey best frame shop and we provide quality material for each frame; frame moulding is made from solid wood, front glass display is real glass glazing and to keep your photo or art in place we use foam core backing board with push pins and all of our custom frames are ready to hang on your wall.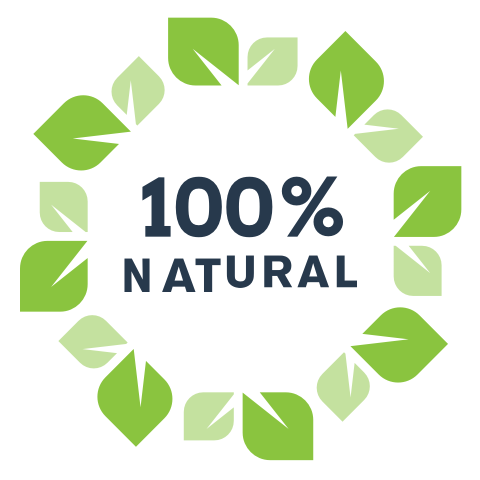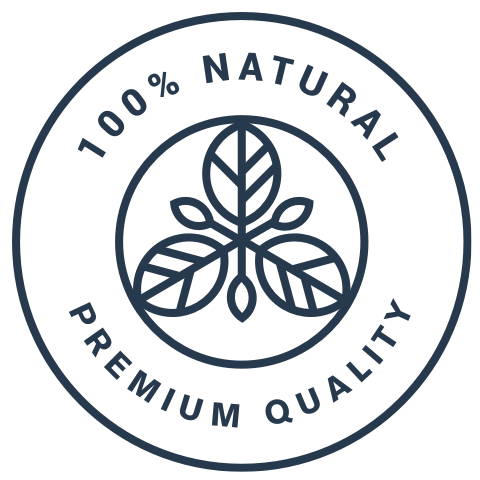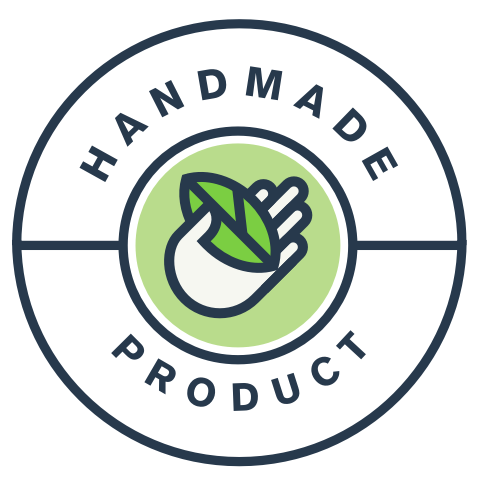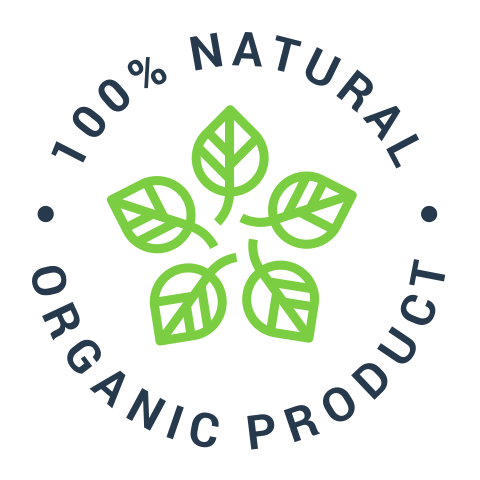 picture frames Made in New Jersey
Checkout Our Standard size Picture frames or search Custom picture frame size in search bar above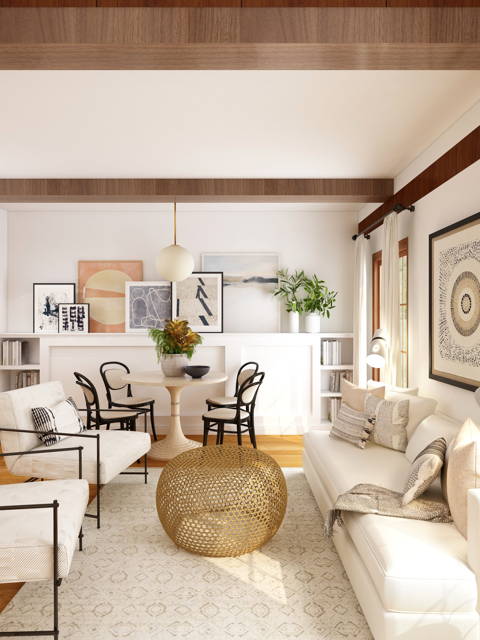 Standard size picture frames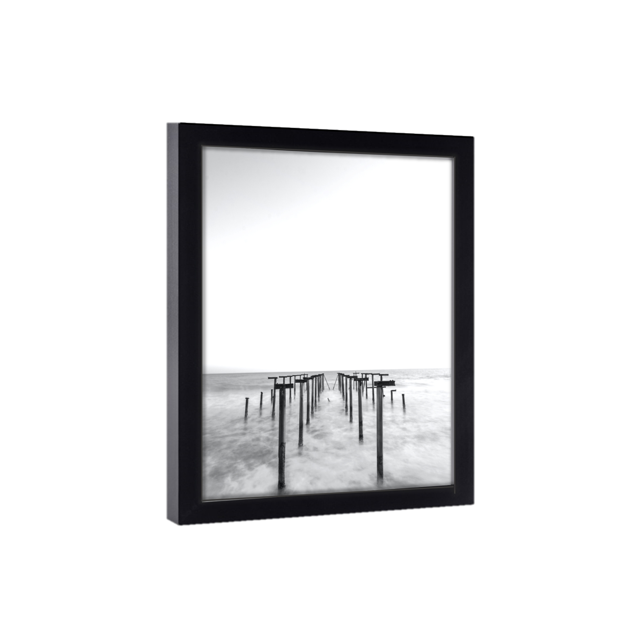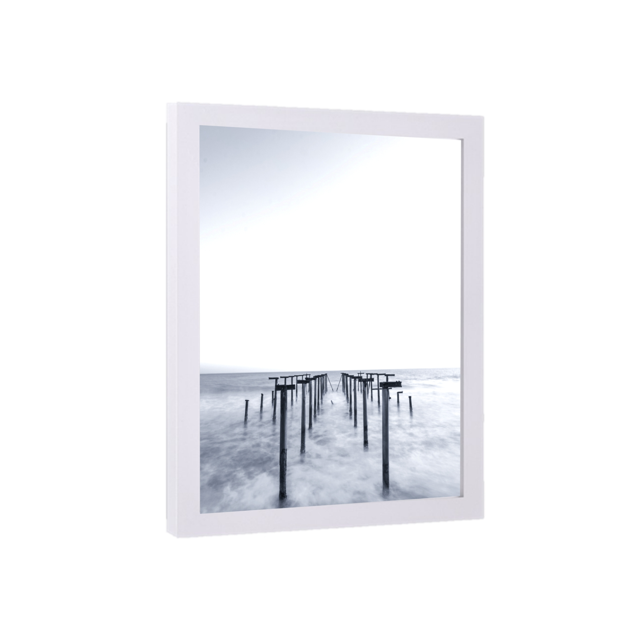 Custom Framing New Jersey New York
Looking to have your picture framed and need a frame shop in Hoboken, NJ or frame shop in Paramus we service entire New Jersey with custom picture frames in 3 colors black , white or brown wood frame tone.
Frame hanging hardware is included with each custom framing and we are able to professionally hang your photo frame on your wall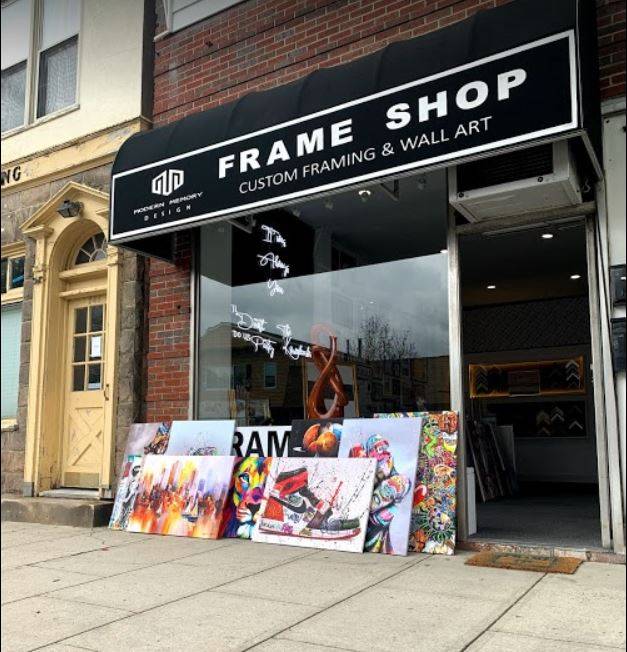 About Us
Modern Memory Design is a local family-owned business thatspecializes in custom framing. Based out of Hasbrouck Heights, New Jersey, weproudly serve the communities of New York, New Jersey and Connecticut,including Bergen County, Passaic County, Morris County,Hudson County and New York City. Additionally, we ship products bothnationally and around the world.
Our customers consistently return to us for our excellentcustomer service and fine craftsmanship. Many of New York's designers andphotographers frequently choose our frame store.
What We Frame
At Modern Memory, you name it, we can frame it. We frame anumber of different items that you would love to display in your home, such as:
· Music Memorabilia
· Photo Collages
· Family Portraits
· Custom Mirrors
· Needlework & Embroidery
· Calligraphy
· Pencil & Ink Drawings
· Oversize Matting
· Children's Art
· Certificates
· Bouquets, Clothing & Other Unique Items
· Leather Wrapped Frames
· Canvas Stretching
· Custom Plaques
· French Matting
· Cross Stitch
· Children's Art
· 3D Shadow Boxes
· Super Sized Custom Frames
· Celebrity Signatures & Memorabilia
· Historical Documents & Maps
· Sports Jerseys
· Sports Memorabilia
· Coins, Stamps & Collectables
· Shrink Wrapping
· Frame Repairs
· Restoration
· Mat & Glass Replacement
· Vacation Souvenirs
· Sports Equipment
· Super Sized Custom Mirror
· Prints & Posters
· Medals & Awards
· Diplomas & Documents
· Watercolors & Oil Painting
· Fabrics & Apparel
· Wedding Invitations
· Dry-Mounting
· Heirlooms
· Needlepoints
Our Frames
We offer an extensive inventory of frames to hang in yourhome, which is carefully crafted according to the highest quality industrystandards.
Our Services
Picture Frame Matting
Our wide range of mat boards, available in a number ofdifferent textures, shades and designs, can help bring your image to life. Weuse our state of the art software and Wizard mat cutter to ensure sharp cuts andeven lines, meaning we can custom cut any size of mat while you wait. If youare looking for a more special design, we offer enhancements such as bevelledaccents, special cuts or fabrics such as suede.
These mat boards protect your artwork or photographs byproactively trapping and neutralizing pollutants, ensuring your images standthe test of time.
Picture Frame Glazing
Our expert craftsmen are experienced in multiple glazing options,from glass to acrylic plexiglass. Our glass is museum and conservation grade,ensuring that your photographs or artwork are secure and protected. We can alsohelp replace frame parts if they discolor or break over time, such as themoulding or the mats. We can replace these with similar or more contemporaryoptions.
We offer a number of glazingoptions to suit your needs, including:
• Premium Clear
• Non-Glare glass
• Acrylic/Plexi
• UV Filtering
• Mirror Glass
• Museum Glass
Shadowbox Framing
We can frame any size of picture or small objects with acustomized shadow box frame to show off your favorite keepsakes and preserveyour memories. We work with you to choose a shadow box design that matches yourhome.
Ready-Made Frames
If you are looking for a standard size of frame, we have alarge range of ready-made ones in our store so you can frame your artwork orphotographs immediately. Our ready-made frames are available in the followingsizes:
· 8x10
· 11x14
· 14x18
· 16x20
· 20x30
· 24x36
Canvas Stretching
At Modern Memory, we can stretch canvas pictures on to a newframe, taking a rolled-up canvas and expertly stretching it so you can hang iton your wall, bringing the images to life. We use a number of differentstrainer bars to ensure that the correct one is used to keep your canvas assecure as possible, avoiding bowing or bucking.
Our expert staff can also add a custom frame to your canvas,or you can choose to gallery wrap your canvas, meaning that no frame isrequired. If you are unsure of what is best, our staff can advise, showing youa number of options in order to make an informed decision.
Print & Frame
If you are looking for a picture or photograph printed andframed, we can provide these services on budget and to your timescale. Our high-resolutionimages bring your best moments to life, in high resolution and on qualitypaper. We can professionally print and frame any size of image and ship thefinal product directly to your door. Whether this is a snap from your Instagram,a fine art print, or a professional photograph, we can help.
We complete:
· Printing and Framing
· Poster Printing
· Custom Stretched Canvas Print
· Framed Canvas Print from Photos
· Large Format Printing
· And many more.
Custom Mirrors
Our expert craftsmen can create custom made mirrors to suityour aesthetic, space and budget. Our crystal clear mirrors are framed with stunningwood mouldings that are perfect for any space. Available in both black andwhite, they are ready to hang on your wall to complete any room. If you have anexisting mirror frame that you would like to use, we can cut mirror to size andfit it for you.
Glass Replacement Repair
There is nothing worse than the glass smashing out of yourfavorite frame. Modern Memory Design can replace any broken glass from frames,making it look good as new. We offer a number of different types of glass andacrylic, including museum grade glazing and UV resistant glass. Repairing theglass in your frame is a quick, easy and affordable process.
Commercial Framing
We work closely with our corporate partners to provide themwith complete framing services for their business. This can include customframing, printing and shipping. No matter the size of your order, here atModern Memory Design, we are equipped and ready to fulfill your order to anexcellent standard. We work with commercial entities nationwide, includinghotels, restaurants, retail outlets, healthcare providers, offices and manymore. We combine our years of experience and craftsmanship with our creativityto meet each individual client's needs.
Plaques and Name Tags
Often frames are used to display a special accomplishment,memory or occasion. If you are looking to personalize your artwork or customframe with a name tag or plaque to mark an important occasion, we can do thisfor you.
Our Art Gallery
Come and visit our lovely art gallery, home to framed andunframed prints, posters and canvases that are all looking for a home. Browseour stunning range from a number of artists and use our expert framing servicesto help it fit perfectly in to your home.
Professional Delivery and Installation
After we have created your custom frame order, our deliveryservice can deliver your product within the NYC area. Our expert staff can alsohang your picture, installing it perfectly in your home.
We also send our products further afield, offering standardand expedited shipping on all our products to anywhere in the U.S and Canadaand international shipping to countries across the world.
Drop Shipping
Our custom frames can be delivered to any address. If youown a drop shipping business and are looking to expand your product choices, wecan help by adding quality frames to your catalog.
If you are an artist or photographer, we can also provideyou with frames to fit your photos. Sending them out to you at a discountedprice.
Find Us Today
If you are looking for a reputable frame designer thatproduces frames to the highest industry standards, contact us today – we wouldlove to help you.
Modern MemoryDesign
Picture Frame ShopStore
246 Boulevard
Hasbrouck Heights,
New Jersey 07604
Phone: (201) 4214060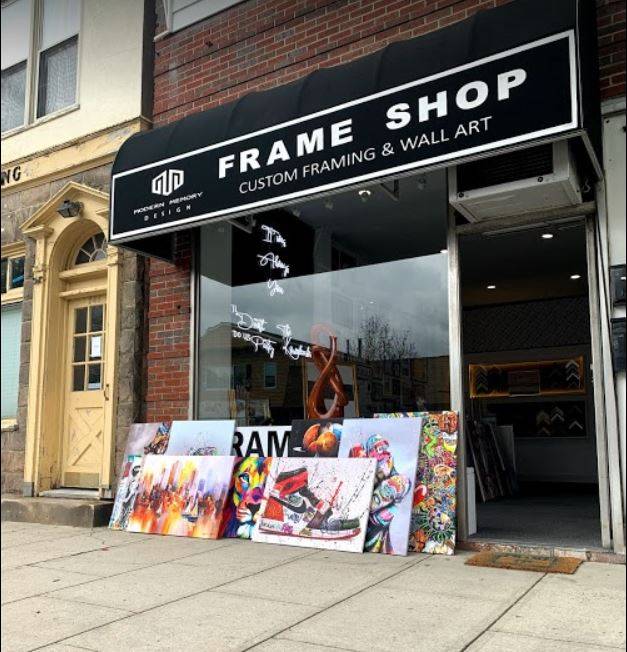 Modern Memory Design
Custom Framing in New Jerseyfor Your Photographs & Pictures
At Modern Memory Design, we are an experienced but intimatecompany that specializes in museum-quality frames.
Our company is built on the values of quality craftsmanship,excellent customer service and affordable costs. Our expert framers focus onevery detail of your project and use the best techniques and materials to createproducts of quality. No project is too big or too small, and we work withinyour time frame for a fast turnaround.
The materials that we use are museum-quality and acid-freeto ensure that your artwork and images last for a long time.
At Modern Memory Design, we specialize in the custom framingof fine art prints, photography and canvas, sports memorabilia, family photosand objects including medals, diplomas and sports shirts.


How Custom Wood Picture Frames Are Made
See How frame shop in NJ makes picture frames